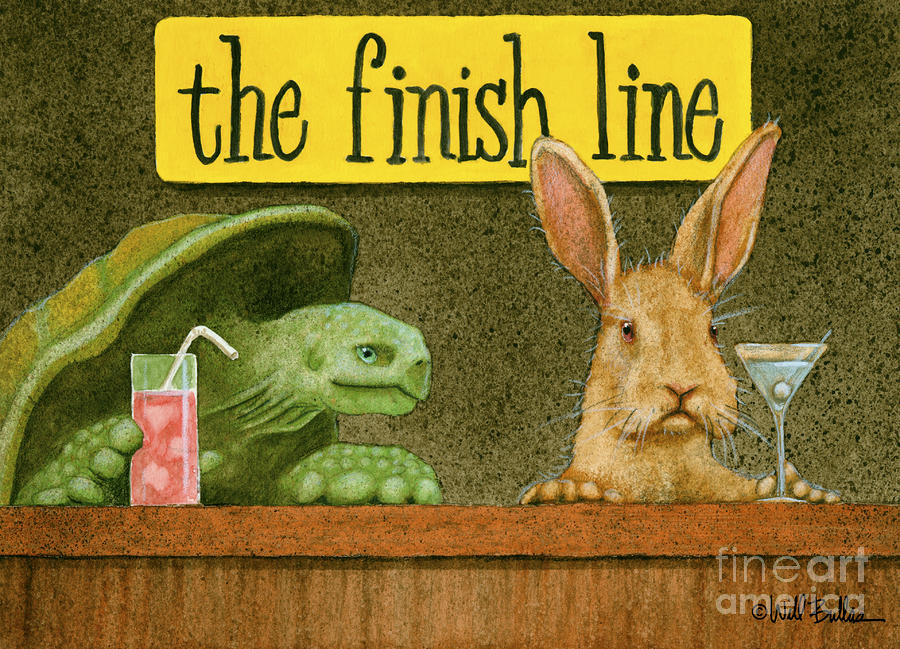 So many things have happened since March!
Well as you all know, March I got my dress and we are now in April. So now, my bridesmaid dresses have arrived! All my beautiful girls got their dresses! They look lovely!
The color of the dresses is so pretty too! I must admit, I was nervous about the color.
I picked the closest color I could find to the color blue in the wedding but, its like buying paint; you don't know how the color is gonna be until you let it dry on your walls. So imagine my relief when my sister brought the dress to my house to try it on!!
Also, in April, I had a lunch for my bridesmaids. I wanted to show them my appreciation to them so I had them come to my house and I had a healthy and satisfying menu for them. After lunch, we took pictures and then all talked for hours. It was a great time!
We Also Had A Meeting With Our Wedding Planner This Month!
I thought before that we had little detail stuff but NOW…we have detail, detail stuff.
Like the timing of the music, where exactly is the DJ gonna set up, transportation of the wedding party, what exactly will the church let us use, letting our Pastor know the little things that we've changed for the ceremony (ex: unity sand vs. unity candle, the flower presentation and if and what we will say to the parents and grandma's, etc)…………..and the little list goes on and on!!!
Phew! I'm exhausted just thinking about it!!!
Mrs. Smith told us to write anything and everything we can think of and separate them into groups (wedding, reception, etc) While she was telling us some little things to think about, I looked over at Paul and I could see that he was starting to get uneasy.
I said to him,"Don't worry babe, we don't have to pay for all this.  A lot of stuff the church has or people will let us borrow."
I could see the color come back to his face. Later that night he said to me," It's not that we don't have the money for all this stuff, its just……………something that I do. I see dollar signs."
Now The Month Of April Is Almost Over…
We have about 5 months left (IF my math is right!@?)!!!
My goal is to have the planning completed 1 month or 2 months before our wedding.
---
I got my dress!!
It's in my possession in my room as we speak!
I'm so excited!! and my bridesmaids dresses will be coming in April!
When I went in to pick it up, they informed me of the alteration policy again and asked if i wanted to try my dress on…
Well I quickly told them YES!!!
It's been months since i've seen it and it's MINE and I am a girl sooo YEAH!
Staring at myself in the mirror i couldn't help but smile! it was just like i remembered. And I still got that same feeling I had when I first tried it on!
Of course it's too long and they need to tailor the top to fit me better…………….but, those are easily fixed.
But I have a sigh of relief knowing that I have my dress and there were no mix up's at the store!
On to the wedding planning with Mrs. Smith, so it's getting down to the nitty gritty. She did her thing again by taking charge but not in an overbearing kind of way.
It's because she knows what she's doing………and we don't……………and……………..she's AWESOME!!!
A lot of things about that day are going over in my head as I'm writing this but, one thing that stands out from everything else was Mrs. Smith saying, "I just want the little stuff done as early as possible, so you don't have a headache waiting for you the week of."
I'm paraphrasing of course but that is the gist of what she said. And she's so right!
Because I took the week off yeah, but, I'll be busy trying to acclimate myself on a normal sleep pattern so i'm not tired FOR MY OWN WEDDING!!
THANK YOU!!
And honestly, I have been on the lackadaisical side lately. I mean, like the tulle for the veil, the pieces for the headpieces, the ribbon, the oodles and oodles of fall leaves, they can all be bought with Mrs. Smith.
But making the "table names" (which I think is very creative, thank you very much) and buying the rest of the plates and cutlery; buying the votives and getting the groomsmen and usher's gifts; not to mention buying the parents their gift, well we can do that now to get them out of the way so we don't have to worry later…
---
My dress will be here in March!!!! So excited!!
And since me and my girls ordered them at the same time, they should be getting their's then too!
This year has really gone fast! Ok, from when we got engaged in July up to December 31st of last year, things were slow.
We got a lot accomplished so i'm not talking about wedding plans.
See I really, really, REALLY wanna be married!
And I was fine with getting married at the church office or the court house. Paul was the one who had dreams of a wedding, so he persuaded me to have one.
So, our engagement went by slow…at first. Now this year its like flying by!
Maybe its because this is our wedding year, I'm not really sure. But January flew by and we are almost finished with February…
In March my dress comes, then the rest of the year we have the final planning for the big day and probably in July sometime, we'll have our wedding shower…..sigh!!
But it's all good!!
If I can get personal and girly for a moment (and it's my blog so I think I will! LOL), I never did think that I would be getting married.
Back in the day, in my teens, if you asked me, I would tell you HANDS DOWN that I would be married with a baby and one on the way at 25!
I was sooo sure of it!
All of my family married young, and so i just thought that I'd follow suit.
When my 20′s came and went, and it didn't happen, I really was sad. I thought that now I'm in my late 20′s and I'm wayyyyy too old!
Then when I was 28, I met someone who I thought I was gonna marry.
But that relationship didn't last and he broke my heart. I thought this had definitely sealed my fate!
Then by chance (figure of speech of course. There is no CHANCE. I believe that God sent him to me, even in these "modern, internet times"), I met Paul.
Now fast forward a bit, and here we are! READY and planning our wedding! (if you don't know how we met, check out our, "How We Met" page).
I'm so excited! To finally be able to give my whole heart away to another human is…just….phenomenal!
And it's funny, because a lot of people are genuinely happy for us…
But at the same time, some of those same people are already telling me that this feeling of excitment and awe and blah, blah, blah…is gonna get old and he's gonna change on you.
Buy, WHY does it have to change?
I mean, were not in denial and we know that things can become routine VERY QUICKLY but, hearing that from someone you love really is a let down.
I look at being married as just an extension of "dating". I choose to be excited to see him and have a regular "date night" (with NO conversation that may possibly "suck" us back into married life….does that make sense?).
I CHOOSE to stay attractive to him (and myself) by wearing nice clothes and putting on makeup and fixing my hair and putting on perfume and keeping myself in shape…
I CHOOSE to stay interested in his goals and ambitions…
Come on girls, if you feel me let me hear it!!!!
HOLLA!!
---
Supporting Diana is a BIG deal to me
(Well, I should admit, going through most of my life, I only thought about one person: ME…so it's BECOMING a bigger deal)
As it should be for ANY spouse to support the other
That seems like an ELEMENTARY statement to make, but when you see some of the crap out there, maybe it's not so elementary…
Like the couple from "Storage Wars", where the wife keeps telling her hubby that he's an IDIOT for not listening to her for buying a certain storage unit
Yet, more times than not, when he doesn't, they seem to make more money…
And him whining about it…
Well, you married the girl because she's hot and got BIG KNOCKERS!!!…so, there you go
(the filter is off, by the way…I'm kinda tired)
Recently for me, it took a lot of getting over myself to go to a seminar that Diana was attending at her chiropractor's office…
(It shouldn't, but it did…such is life and our stinking way of thinking…)
It was about living a MAXIMIZED LIFE eating right, living right, and just doing the RIGHT things
Being that Diana has the condition that she has, it was good for her to be there
And being that I just downed a dozen donuts before I got off of work that morning…maybe I should get my rear in end in there too…
But I was on the train going home, a little bit drained, and we had church later on in the day, so it was quite a stretch for me to do that…
ON THE OTHER HAND, from going to various other seminars about improving yourself and the such, I know a good support system is VITAL to succeeding…and if I couldn't provide her with this at that point in time, then what would I be like when we get married?
OH, I don't know…maybe a lazy slob laying on the couch, eating the last bit of Ruffles?
"But, you can change that, Paul."
Best to change NOW, then try to do it tomorrow…a year…two years…ten years from now
So anyway, we went to the seminar, and it was pretty AMAZING the kind of garbage we eat, how we live, and how we think that's causing us to make a MAD DASH to the retirement home…
Instead of a sprint to the CRUISE SHIP…
I could go into the entire seminar, what it was about, and how a "WHY" of mine (which, if you want to accomplish ANYTHING…..you NEED to have) was to be ripped and sexy so my wife would want to tear my clothes off, daily…
There were other whys as well, but they are more sentimental…and doesn't create an entertaining blog…
(like watching my kids grow up to be healthy and successful…serving God better…serving my wife better…)
So, we're on this (healthy, non hCG) 30-day challenge to lose 20 lbs…
Yeah, we'll be able to do it!
---
Last Saturday night Diana and I went out with some friends of ours from church: Chuck and Melody
ROCKSTAR couple…if you don't know them, you need to.
Chuck and I had planned to go see "The Hobbit" on opening day months ago…before his lovely wife found she was pregnant with child.
Or was it that they didn't want to say anything? I don't recall…
So it didn't happen that way, but we DID see it on two separate occasions, he with Melody, and I with Diana
And after coming together one day after service, we both agreed:
1) These girls are married to (or are GOING to be married to)…geeks
Not like Comic Con, COSPLAY geeks…but at the very least NERDS
2) Despite what critics, or less-than-human Twilight fans think about the movie…IT WAS AWESOME!
So we talked about us four getting together for dinner and a movie…again, last Saturday night
We agreed to meet up at Boston and INTERFACE (a new entrepreneurial buzz-term meaning "talk" or "network")
And on a total TANGENT, I am personally, but not really, offended that someone would DEAR steal a king's DARE…
I mean, dare steal a term commonly used in I.T. to mean a little more than to communicate with each other, and swap business cards…
I don't care if they ARE using the term TOTALLY in context…
Humans…
Anyway, where was I? AH YES!! We went to Boston to have dinner, supper, and afternoon tea…
The conversation was good, ranging from engagement, to honeymoons, to how we proposed to our ladies, to adoption…
As good as the conversation was, the food AND service (to me, at least) was lame…
And you BET YOUR BIPPY that I Yelped! About it
I won't go into detail why…
OK, I will…
To me, good customer service isn't making someone pay extra for MAYO…give it away…
IT'S MAYO…
To me, good customer service isn't telling someone they have to order their beef a certain way…
To me, good customer service isn't bringing out the sammich where the onions are just as well done as the beef…
Not a fan of Boston…
So we ate, paid the bill, and proceeded to go to see "The Hobbit" at a dollar-theater, where Chuck and Melody blessed us by paying for the movie…
The hilarious part about this theater is that it's the FIRST one I've been to where we had to take 2-flights of stairs before even getting to the screening area
THEN, when we got up there, there were ZERO lights to illuminate the stairs to where we were going…
PRAISE JESUS for cell phone flashlights…
I won't tell you how many times people were running into chairs, thinking they were stairs to the next row of seats…
ONE GUY just bypassed the stairs altogether, and said "AIN'T NOBODY GOT TIME FO' DAT!!"…
And scaled the hand railing to get to our row…
With all the said, other than some of the normal people talking to Thorin Oakenshield and the rest of the dwarves, and the occasional rugrats wanting to use the bathroom, the movie was again…SPLENDID!
Afterwards, we said our goodbyes and departed ways…
I took Diana home and we talked about the possibility of adopting…
I told her "if we adopt a little black baby boy, I want to name him 'KEVIN WALKER SCHMITZ'…"
THE END!!!
QUESTION
Did you see any of "The Lord of the Rings" movies (including "The Hobbit")?
And if not, you BETTER have a good explanation!
---
Have you ever had it on your GOAL LIST to write one blog a day, about a certain subject, only to have TOTAL writer's block?
That's what I'm facing right now
There's nothing AMAZINGLY hilarious that's been going on in Diana and I's life right now
Other than her sister (one of her bridesmaids) just gave birth to her THIRD CHILD
(atta girl, Jody!)
And we're looking for apartments right now…
And we're starting to take donations to pay for the wedding…as you can see on the RIGHT SIDE of your screen
(and no, I'm don't think it's TACKY…don't hate cause we thought of it first)
Now that I think of it, those things aren't really funny at all…
So, I'm just going to write about the first thing that comes to mind.
Let's see…
1…
2…
33…
4…
5…
OK…this is pretty good!
I had a dream that I was at the church, and a person who I USE to be close to, was helping out decorating the mall area
"What are YOU doing here?"
They looked at me like I just kicked their monkey
"I'm helping set up for your wedding, what do you think I'm doing?"
"Huuuuuuuuuuuuuuuuuuu….FFFINE!
Wait! OH PHOOEY!! The wedding's tomorrow!!!
I haven't gotten any of the decorations! The caterers, the DJ, the LED lights, nor that dog that dances on top of the balancing pony are here…nothing's done!"
At that time, in my dream, I went to go take the 2nd EASIEST WAY OUT OF THIS:
Go to the Will County Court House, get married there, and cancel the wedding…
But then, between rushing out the main church entrance, and getting in my car, I had a BRILLIANT IDEA!
Why not take the 1ST EASIEST WAY OUT!?
I woke up…
THE END!!!
(I know, it's not as exciting as the dream I had saving Katherine Zeta-Jones from while I was one of the 3 Musketeers…but it'll do)
QUESTION 1:
What's the craziest (shareable) dream you've ever had? Whether it was during your engagement, or yesterday, or when you were 4 1/2?
QUESTION 2:
What do you want either Diana or I to write about next?
We love reading your comments…keep them coming in DROVES
Cheers,
Paul
---
There's this new app called Vine that was put out by the founders of Twitter…
It's stupid simple and AMAZING!
I won't go into detail about what it is, because this is a blog about Diana and I, and typing on an iPhone at a Starbucks for longer than I need too is a little DAUNTING…
But it's a GREAT app!
So, anyway, wedding stuff…AH YES!!!
I've been thinking for a while about what to get the ushers, groomsmen, and best man for a while, without looking like a total cheapskate.
There was a few things I wanted to get them
Anything ranging from t-shirts…to money clips…to t-shirts
For instance, one of the groomsmen is a Martial Arts teacher. I was going to get him one that said
"CRANE KICK: Failing to save your dork [butt] since 1985!"
HILARIOUS I tell you!
But one of the exactly 110,778 things I never understood about life is why the groomsmen's gifts are useless.
There have been a few that I've gotten a lot of use of
(Thanks, Les!  The Swiss Army toiletry bag is still alive and kicking!)
But for the most part, if I lost the gift, I was only in agony for like a day…then I was over it!
I want the men to CRY FOREVER if they lose this
(I kid…)
But with that said, I received an email from a company that I do business with.
I don't want to say what the name of the company is, or what they do, but these absolutely BRILLIANT PRESENTS:
Are things I buy for myself
Gun control advocates will HATE them
And, with the way things are going these days, are gifts that in the long run, with INCREASE IN VALUE.
So, I send an iMessage to my best man, Israel, on how much he spent on his guys.
Again, I'm not going to be cheap…
He told me to BUZZ OFF!
It was like 7 years since he got married and he forgot where he got them from…
Then, a few minutes later, he recalled how much he spent and where he got them from.
EUREKA!!!!  They were in my price range.
So, I all but have the MAN'S gifts in the bag
I'm very excited about it too…
QUESTION
What did you get your groomsmen, bridesmaids, ushers, parents, and whoever else you can think of.  Leave your comments below.
Cheers,
Paul
---